125g
Regular price
€6,00
Sale price
€6,00
Unit price
per
Sale
Sold out
Our ORGANIC gluten-free almond cream and fruit tart is a gourmet dessert composed of a creamy almond cream and a crust made from wholemeal rice flour, white almond puree, oil coconut, blond cane sugar, almond powder. Almond cream contains 25% almond powder which gives it a creamy texture and a delicious almond flavor. The tart is garnished with fresh seasonal fruit, which gives it a touch of freshness and a fruity flavor. It's a perfect dessert for special occasions, family gatherings or summer picnics.
Ingredients & allergens

Egg*, brown rice flour*, coconut oil*, white almond puree*, blond cane sugar*, almond powder*, sunflower oil*, pear*or blueberries*, tapioca starch*, cardamom *, sea salt, love

Allergens : Nuts, egg

* In accordance with EU Regulation 1169/2011 – Products from EU/non-EU Organic Farming
Nutritional value

For 100gr:
Energy (Kcal): 292.1428571428571
Energy (Kj): 1222.5
Proteins (g): 4.678571428571429
Fats (g): 17.42857142857143
- of which sugars (g): 13.964285714285715
Carbohydrates (g): 28.57142857142857
- of which saturated fats : 7.7857142857142865
Fibers (g): 1.4285714285714286
Salt (g): 0.6464285714285715
Features

Aroma : Almond cardamom
Taste : Almond pear cardamom
Aspect : Tartlet filled with almond cream, poached pears placed in strips on top
Conservation

Time : 5 days out of the fridge / 3 months in the freezer, after freezing keeps for 5 days in the fridge
Store the product cool and away from heat, maximum 7°C/ Can be frozen
Dimensions & general information

Sales unit : 1
EAN : 655390626882
Ref : PA005
Product dimensions : 8x8 cm
Packaging dimensions : 81x81x45 cm
View full details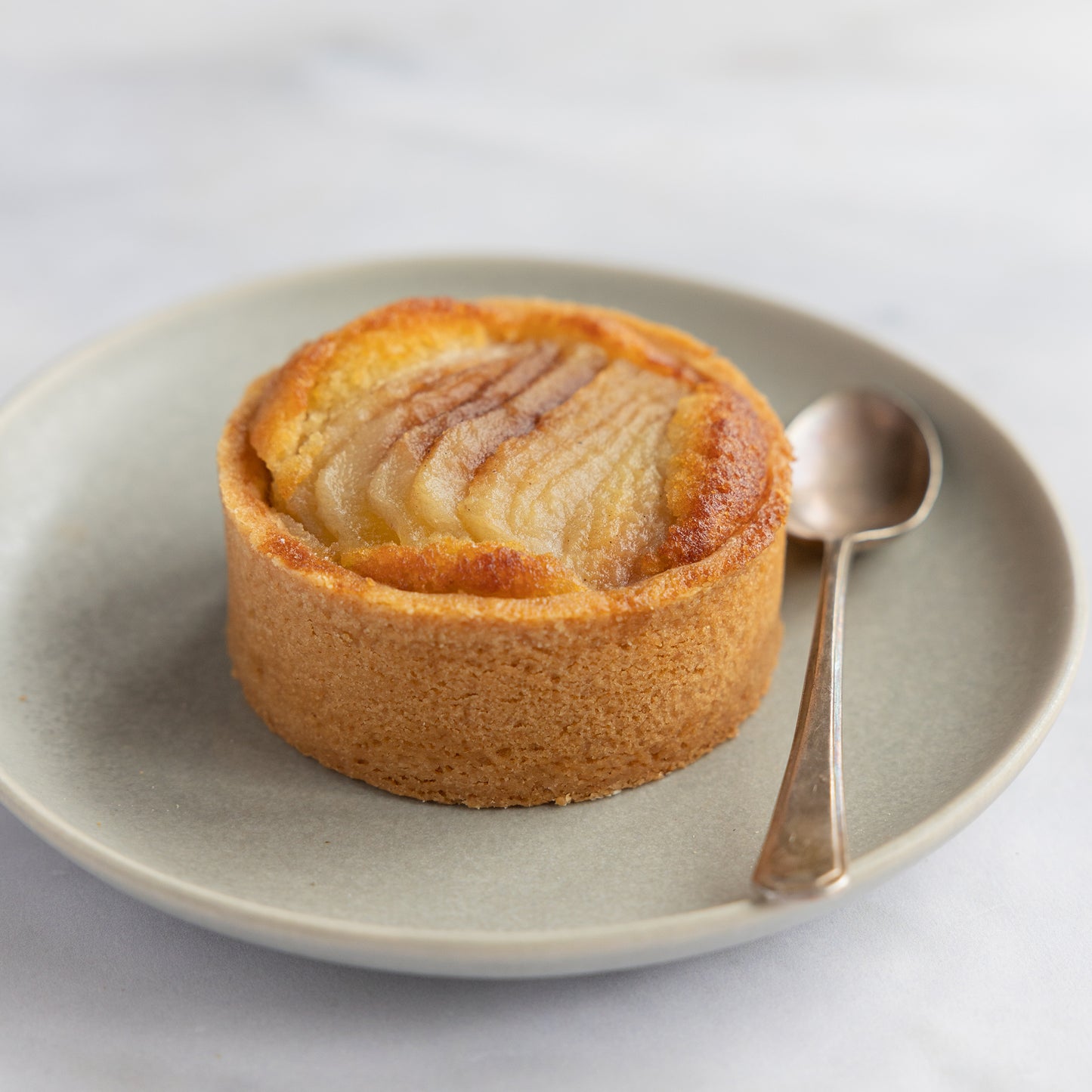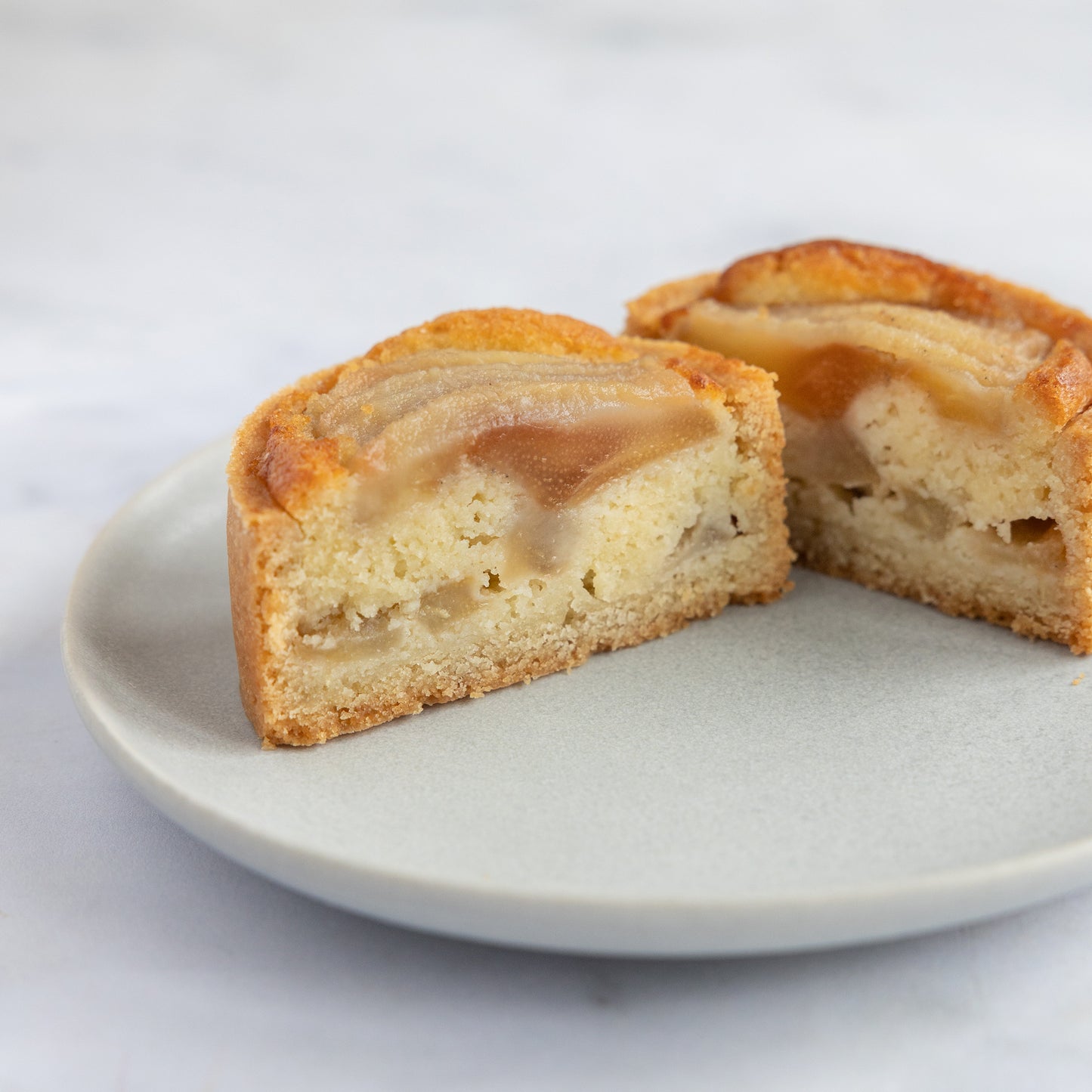 Passionate love
We create each product with care, putting all our love and passion into it to offer a unique experience in every bite.