180 gr
Regular price
€6,00
Sale price
€6,00
Unit price
per
Sale
Sold out
Notre cougnou sans gluten est une gourmandise indispensable pour les périodes de fin d'année. Il est réalisé à partir de farine de riz complète, d'œufs, de farine d'avoine sans gluten, de sucre de canne blond, de levure fraîche et de miel par sirop de betterave belge. Sa pâte briochée sans gluten et sans lactose vous comblera à tout moment de la journée. Il est parfait pour les intolérants au gluten qui cherchent à retrouver le goût du cougnou de Noël.
Ingredients & allergens

Boisson végétale d'avoine * ( eau, avoine*, sel marin), Farine de riz complète*, Fécule de tapioca*,Oeufs*, Huile de tournesol*, Fécule de pomme de terre*,Farine d'avoine sans gluten*, Sucre de canne blond*, Sucre perlé*, Levure fraîche, Sirop de betterave*, Psyllium*, Gomme de guar*, Sel marin, Love

Allergens : Oeufs

* In accordance with EU Regulation 1169/2011 – Products from EU/non-EU Organic Farming
Nutritional value

For 100gr:
Energy (Kcal): 270
Energy (Kj): 1131
Proteins (g): 3.5
Fats (g): 7.8
- of which sugars (g): 16.5
Carbohydrates (g): 44
- of which saturated fats : 0.9
Fibers (g): 3.4
Salt (g): 0.64
Features

Aroma : Sucré
Taste : Brioche sucrée
Aspect : Petit bonhomme, couleur dorée avec sucre apparent
Conservation

Time : 5 jours
Conserver le produit à t° ambiante et à l'abri de la chaleur maximum 20°C, repasser au four ou au toaster,ce produit peut être congelé
Dimensions & general information

Sales unit : 1
EAN : 655390626899
Ref : BO016
Product dimensions : 20x10x5.5 cm
Packaging dimensions : 25x25x5.5 cm
View full details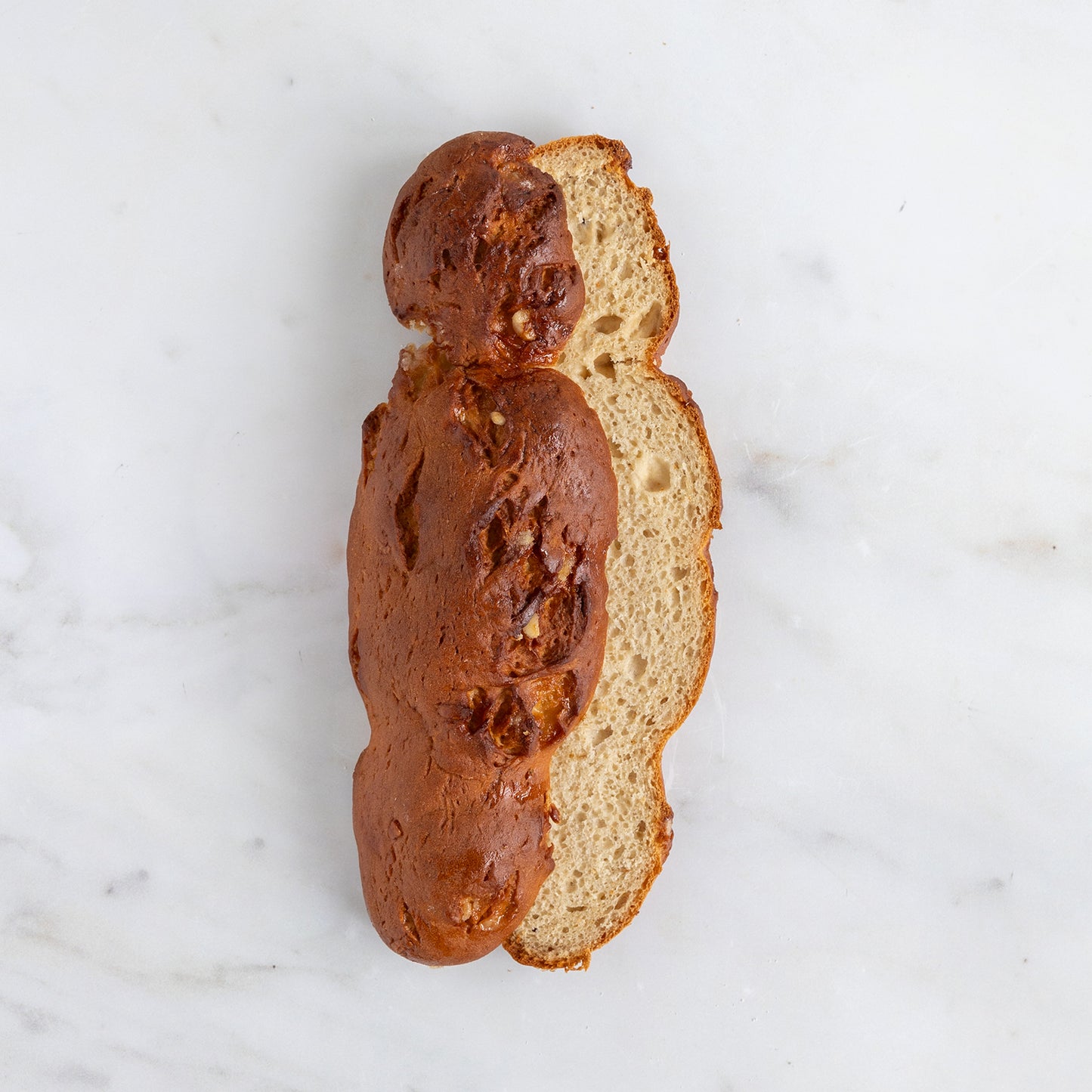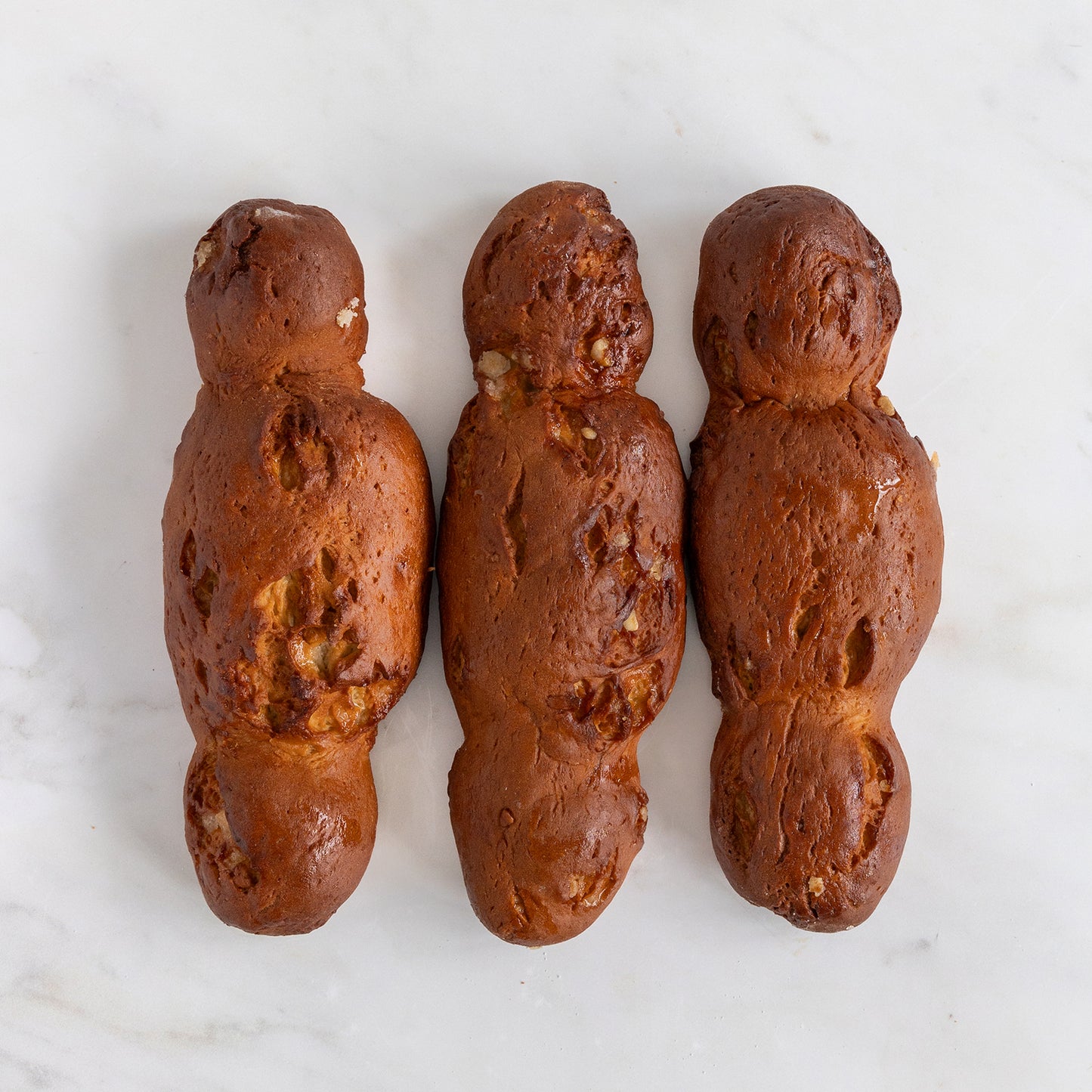 Passionate love
We create each product with care, putting all our love and passion into it to offer a unique experience in every bite.